T
oday's Tasty Tuesday recipe is one of Little Miss Lauren's favorite breakfast items - Pumpkin Bread. Not only is this bread tasty, but it's totally healthy - it's loaded with fiber and vitamin A from the pumpkin, plus there are lots of MUFA's (monounsaturated fats) like olive oil, walnuts and pumpkin seeds - you can read
here
why they're so healthy for you. A slice of this fantastically yummy bread and a cup of cocoa or a glass of milk will get you going (and keep you going all morning long).
Click to Print Recipe
Pumpkin Bread
1 1/2 Cups flour
1/2 tsp. Salt
1 Cup Sugar
1 tsp Baking Soda
1 Cup Canned Pumpkin Puree (
not pumpkin pie mix
)
1/2 Cup Olive Oil
2 Eggs, Beaten
1/4 Cup Water
1/2 tsp Ground Nutmeg
1 tsp Cinnamon
1/2 tsp Allspice
1/2 Cup Chopped Walnuts
2/3 Cup Unsalted Pumpkin Seeds (
without the shell
)
_______________________________________________________
Preheat oven to 350.
Sift together Flour, Salt, Sugar and Baking Soda - set aside
In a separate bowl mix together the Pumpkin, oil, Eggs, Water and Spices together.
Pour the dry ingredients into the wet ingredients and combine, but do not mix too thoroughly.
Add in the Walnuts and 1/3 cup of the Pumpkin Seeds, stir until just combined.
Pour batter into a well-buttered 9x5x3 loaf pan.
Sprinkle with remaining Pumpkin Seeds.
Bake for 50-60 minutes until a thin skewer poked into the very center comes out clean.
Turn the loaf out of the pan onto a wire rack to cool.
Turning Lemons into Pink Lemonade!
Posted by Liz of Pink Lemonade

Featured Weekly on Posh Mama Online Magazine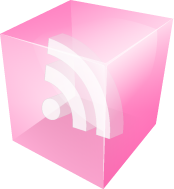 Don't miss a Thing! Subscribe to Pink Lemonade's Feed

Subscribe to Pink Lemonade by Email

Be sure to enter our Fall Fling/Blogaversary Giveaways!!