W
ow!! This week's contest had 133 entries - thank you so much!!
The winner of the Oval Link and Rhinestone decorative bra straps (a $31.99 value) from
Strappys
is....
Timothy S.
who Dugg the Article of the Week!
Congratulations, Timothy - I'll be popping an email over to you in just a few minutes, We expect to never spot you with a fashion faux-paux of showing regular bra straps... enjoy!
Turning Lemons into Pink Lemonade!

Posted by Liz of Pink Lemonade

Featured Weekly on Posh Mama Online Magazine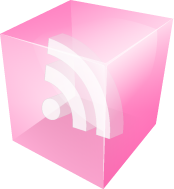 Don't miss a Thing! Subscribe to Pink Lemonade's Feed

Subscribe to Pink Lemonade by Email

Be sure to enter our Fall Fling/Blogaversary Giveaways!!