I
t's that time of year... the season that brings with it crunching leaves, crisp cool air... and stress. Yes, fall is one of the most wonderful, yet stressful, times of the year, think about it... October hosts all those scary bats and pumpkins, trick-or-treaters by the gobs... candy just waiting to tempt you... calling your name. November is spent getting ready for a big day of, what else.... eating! Let's not even talk about December, because if you have five extra seconds lying around someone will figure out a way to get you to do one
more
thing...
It's no wonder that this time of the year sends us all to the drive-thru just a little more often, and how easy is it to blow your weight loss plan by giving in and just ordering a "Jumbo-mac-a-hopper" meal... after all, you don't have to think - you just have to sit down with your juicy burger piled high with several delectable toppings accompanied by a huge vat of deep-fried potatoes and a gallon jug of bubbly sweet beverage... you
did
supersize it... didn't you? Before you know it, you've consumed more than a day's worth of calories, sugar and salt... and you don't even want to know how many grams of fat!
Yes, it is okay to pop over to your local fast food joint now and again during this crazy-busy time of year, but let's help you make a few better choices... We're going to look at three of the most popular fast food establishments today, McDonalds, Burger King and Taco Bell.
McDonalds
A Single Hamburger contains only 250 cal & 9g fat. Ask for some veggies on it, like lettuce and tomato (yes, they'll do that) and you'll help fill your tummy without filling up the day's calorie allowance.
Try a Snack Wrap, it'll only set you back 260 cal & 9g fat. Be sure to choose the grilled option, they're quite tasty.
A Premium Grilled Chicken Classic Sandwich (ask for no Mayo!) only has 370 cal & 4.5g fat (if you ask for a regular bun instead of the Honey Wheat one, you'll knock that down to 280 cal & 4g fat!)
A Salad is always a safe bet, my favorite is the Southwestern Salad with Grilled Chicken, it will set you back 320 calories and 9g fat - The Southwest dressing that goes with it will add on another 100 cal & 6g fat.
Most of the salads are a safe bet, As for dressings, if you're hankering for something creamy - go for the southwest dressing as the creamy cesar adds on 190 cal & 18g fat and the creamy ranch will hit you with 170 cal & 15g fat. The Balsamic Vinaigrette, Italian and Sesame Ginger dressings are good bets at 40-90 cal & only 2.5-3g fat.
Always opt for the grilled chicken on your salad - the Crispy version will onlycost you an extra 100 cal, but more importantly it'll rack up 10+ extra grams of fat!
Burger King
Here a single hamburger will cost you 290 cal & 12g fat, slightly more than the competition - maybe it's the flame-broiling?
If you're in the mood for a "real burger" go for the Whopper Jr. (no Mayo!) - all the goodies of a whopper, only in a smaller package. It will total up as 290 cal & 12g of fat (the same as a regular burger, only with extra "goodies"!)
Maybe you're up for a Veggie Burger? Theirs are made with Morningstar Farms patties and add up to 340 cal & 8g fat (be sure to order it w/o Mayo!)
Perhaps you're feeling "
clucky
"... Opt for the Tendergrill Chicken Sandwich (no Mayo) - it comes in at 400 cal & 7g fat.
Want a "little something" to go along with you burger? Grab a side salad at only 15 cal & 0g fat. Top it with the Fat Free Ranch Dressing for only an additional 60 cal & 0g fat.
Taco Bell
First of all, don't make the big mistake and fall for the "Salad" - you'll be taking in 840 cal & 45g of fat in that "healthy" meal!!!
Instead, try their "fresco" menu where the cheese and sauce are traded for fresh fiesta salsa.
A Fresco Ranchero Chicken Soft Taco has only 170 calories and 4g fat!
If you truly love the taste of their original tacos, go for the Fresco Crunchy Taco with 150 calories and 8g fat.
Or if you're not a big fan of the "shell" opt for a Fresco Zesty Chicken Border Bowl with 350 calories and 8g fat.
Be sure to steer clear of anything labeled "Supreme" as all it means is "Sour Cream Added" and you really don't need all the extra fat & calories. Also, skip right over anything labeled "Grilled" and "Stuft" as each item contains no less than 630 calories and 23g fat.
If you're in the mood for something else & want to know the best choices available, check out
Healthy Dining Finder
. Simply enter your city or zip code, how much you want to spend and it will pop out a list of restaurants in your area and which menu choices are your best bet!
So there's no excuse this frantically busy time of the year to run through the drive thru and order Jumbo-mac-a-hopper super-size value meals for the whole family. Visit your favorite fast-food joint's website and print out the nutrition guide, choose several healthy options from each restaurant and keep the list in the car - that way you'll know exactly what healthy items are available while your car is idling in line.
Turning Lemons into Pink Lemonade!

Posted by Liz of Pink Lemonade

Featured Weekly on Posh Mama Online Magazine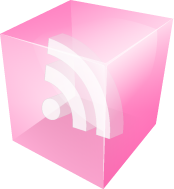 Don't miss a Thing! Subscribe to Pink Lemonade's Feed

Subscribe to Pink Lemonade by Email

Be sure to enter our Fall Fling/Blogaversary Giveaways!!