B

lue Planet Kids
is a family owned business located in Tallahassee, Florida. The owners created the company because they believe that outdoor activities are part of a happier, healthier life.
Blue Planet Kids
wants to help everyone enjoy the outdoors as much as they do. So, they designed Blue Planet Kids as a resource help make it easier for kids and families to enjoy their favorite outdoor activities and learn about new ones while, at the same time, learning about and respecting the natural environment.
The
Blue Planet Kids
family and staff members are experienced in outdoor activities including: kayaking, canoeing, scuba diving, sailing, rapelling, spelunking, hiking/backpacking, wilderness/no trace camping, and wilderness first aid (WFR Certification). They use their experience to find the best equipment and information so that
you
can have a reliable one-stop resource for all your outdoor adventures.
If you're a family who loves the outdoors,
Blue Planet Kids
is definitely a first stop when you're looking for everything from that perfect new outdoor jacket to a new backpack (they have backpacks for hiking, hydration, even school!).
Even if you're not so much the "rough & tumble" type of family,
Blue Planet Kids
has fantastic cool weather clothing that will keep those kiddos warm on even the coolest day of outside play or that long walk to school. Some of my favorites are the
Smartwool
socks - the kiddos will never have to have freezing toes again with these great socks!
The biggest shopping day of the entire year is only six days away - it's time to start thinking about Holiday gifts!
Blue Planet Kids
has some really fun and original
Toys & Fun Stuff
that would be a great gift for any occasion!
Tomorrow is the very last day to enter to win a badger balm gift set from
Blue Planet Kids
. Don't miss out on your chance to enter -
This
giveaway ends Sunday night at 11:59 pst.
If you haven't already entered, pop on over to our
Contest Post
for details on how to enter.
Turning Lemons into Pink Lemonade!

Posted by Liz of Pink Lemonade

Featured Weekly on Posh Mama Online Magazine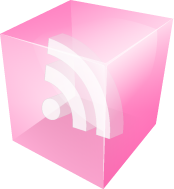 Don't miss a Thing! Subscribe to Pink Lemonade's Feed

Subscribe to Pink Lemonade by Email

Be sure to enter our Fall Fling/Blogaversary Giveaways!!