Are you ready for Thanksgiving? (It's only one week from today, you know) Is the house company ready? Do you have your menu planned? Have you got a timeline of things to do on the big day written down on paper instead of just in your head?

If you haven't answered "YES" to all of these things, TODAY is the day to get moving and planning! Begin by taking a deep breath....... Breathe in..... Breathe out.... there, do you feel better?

Now, the very first thing you need to do is to visit our friend Flylady - she has a wonderful Flying Toward Thanksgiving section. There you will find a menu and grocery list along with recipes for the meal (I use the turkey recipe every year - with only a few variations, like brining my bird first - and it has never failed to be fabulous!). There you will also find a timeline for your dinner preparations beginning two weeks before the big day, all the way down to the hour before you serve your meal - it is foolproof and especially helpful for all of those first-time cooks in the Thanksgiving Dinner department.

The meal is now under control, but is your home company-ready? don't worry, you have an entire week to get things in order. The first thing to do would be to, once again, pay a visit to Flylady - but this time check out her section on Crisis Cleaning. You may think crisis cleaning is only for the day before - but trust me - start now and you'll have everything ready several days before the company walks through the front door.

Thanksgiving can be stressful enough - what, with toothless Uncle Lou telling off-color jokes, and Aunt Marge playing know-it-all in the kitchen. Let the relatives be the only thing stressful on the big day - everything else will run itself with a little advance planning now.

Turning Lemons into Pink Lemonade!




Posted by Liz of Pink Lemonade

Featured Weekly on Posh Mama Online Magazine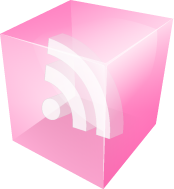 Don't miss a Thing! Subscribe to Pink Lemonade's Feed


Subscribe to Pink Lemonade by Email


Be sure to enter our Fall Fling/Blogaversary Giveaways!!