D
avid Cook, winner of the latest round of American Idol, announced that he has released his album early. No, you still can't buy it until November 18th, but you
can
stream it in it's entirety at
iHeartMusic
.
I've been waiting for this album ever since Cook began competing on American Idol and it is most definitely worth the wait - I'll be streaming these songs often until I can buy them and pop them on my iPod.
Turning Lemons into Pink Lemonade!

Posted by Liz of Pink Lemonade

Featured Weekly on Posh Mama Online Magazine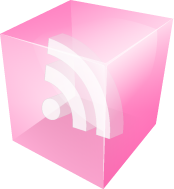 Don't miss a Thing! Subscribe to Pink Lemonade's Feed

Subscribe to Pink Lemonade by Email

Be sure to enter our Fall Fling/Blogaversary Giveaways!!