F
riday Free Stuff is back after an unplanned week's hiatus - grab your freebies quickly, they make fantastic stocking stuffers!
Here's another idea for using your collected freebies... Next time you go to one of those Holiday gift exchanges (you know, where you draw the number & pick a wrapped gift, then everyone trades), fill a box with your freebies (it won't cost you antyhing and I'll place bets that your freebie gift is the one
everyone
trades for!).
Here are your freebies for the week:
This one has to be THE best freebie we've ever offered:
TODAY ONLY!!!!
Snapfish
is offering a FREE 8x11 Custom Cover Photo book (because we all watched Oprah on Wednesday... right??) - a $29.99 value... FREE!!! Don't wait it ends TODAY!!!
What a fantasic Christmas gift this would make for the Grandparents!!!!
JC Penney
now has High School Muical 3 Bookcovers and Ipod covers available.
Get a free booklet with copies of the U.S. Constitution, the Bill of Rights, the Declaration of Independence, and the Gettysburg Address from the
American Center for Law & Justice
.
Canadian Club
Whiskey (21+ only) Choose "12 Months of Canadian Club" in the 2nd row, right side.
Visit
Clinique's Facebook Page
and scroll down for your free 0.1 fl oz. sample of Clinuqe Happy Perfume.
Hungry? Grab a sample of
Bear Naket
Fruit and Granola (this stuff rocks!)
Another 21+ freebie - stop by
PAMA Pomegranate Flavored Liquer
and sign up for a pack of free chocolate covered pomegranate seeds (sounds yummy to me!)
Grab a free set of game cards from
Magic - The Gathering Game
Sign up for a free subscription to
ELLE Accessories Magazine
.
Sign up for
Team Chevy
and get a Team Chevy NASCAR decal.
Get a free sample of
Dunhill LONDON
fragrance for men.
Pick up a free 9 pack sample of
NutraSweet
.
We all need a few calendars for the upcoming year, here are a few:
Oriental Trading Company
West Virigina - Roadsides in Bloom
Our friends at Walmart have the following goodies this week:
Huggies Diapers
Oroville Redenbacher Popcorn
Lime and Salt Flavor
Glad Food Storage Bags
Benefiber Drink Mix
Marie Callender's Shopping List Organizer
Shrek the Halls Tree Ornaments
- scroll to the bottom
That's about all the goodies I could gather for you this week - stop by next week for more great freebies!
Turning Lemons into Pink Lemonade!

Posted by Liz of Pink Lemonade

Featured Weekly on Posh Mama Online Magazine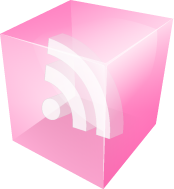 Don't miss a Thing! Subscribe to Pink Lemonade's Feed

Subscribe to Pink Lemonade by Email

Be sure to enter our Fall Fling/Blogaversary Giveaways!!