T
oday is the day... after today, we can stop hiding from our telephones and checking the caller ID before we answer (because, inevitably, 9 out of 10 calls are political). We can watch television without wading through half an hour of political ads during each one hour show. We can stop wasting five trees a week in political junk-mail.
I don't care
who
you vote for - just get out there and vote! Here's a cute video I found to entertain you whilst you peruse your voters guide.
Now get out there and vote - and stop back by later for Tasty Tuesday's yummy recipe of the week.
Turning Lemons into Pink Lemonade!

Posted by Liz of Pink Lemonade

Featured Weekly on Posh Mama Online Magazine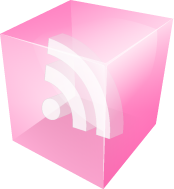 Don't miss a Thing! Subscribe to Pink Lemonade's Feed

Subscribe to Pink Lemonade by Email

Be sure to enter our Fall Fling/Blogaversary Giveaways!!