Everyone knows what a huge fan I am of
Flylady
- well, she has this program to get you ready for the holidays called "Cruising through the Holidays".
Flylady
gives you a mission each day to help you get ready for the upcoming holidays so things won't be a panic come the middle of December. We're already a couple of weeks behind on missisons, but I'll bet if we try we can all catch up (
for the next two weeks, I'll be giving you two videos per day & then just one a day after that
)!
Here's
Flylady's
video for Mission 1:
Let's Get going!
Turning Lemons into Pink Lemonade!

Posted by Liz of Pink Lemonade

Featured Weekly on Posh Mama Online Magazine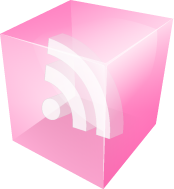 Don't miss a Thing! Subscribe to Pink Lemonade's Feed

Subscribe to Pink Lemonade by Email

Be sure to enter our Fall Fling/Blogaversary Giveaways!!