H
ow many times has this happened to you? It probably has and you didn't even know it... except maybe you felt a slight "draft" in your backside region.
The answer is here ladies!
My Hip-T
is the most clever solution to the ugly problem of showing your "knickers" to the world.
These ingenious little babies add the very fashionable "layered look" to your tops without adding the bulk that a second tee would. Not only are they cute, they'll keep the drafts away from your backside (others will thank you... trust me!).
Today is the very last day to enter to win your choice of Hip-T from
My Hip-T
. Don't miss out on your chance to enter -
This
giveaway ends tonight at 11:59 pst.
If you haven't already entered, pop on over to our
Contest Post
for details on how to enter... It's sooo easy - and who knows... tomorrow, you may never have to worry about exposing your "knickers" to the world again!
Turning Lemons into Pink Lemonade!

Posted by Liz of Pink Lemonade

Featured Weekly on Posh Mama Online Magazine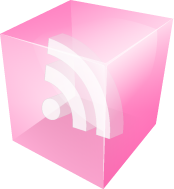 Don't miss a Thing! Subscribe to Pink Lemonade's Feed

Subscribe to Pink Lemonade by Email

Be sure to enter our Fall Fling/Blogaversary Giveaways!!