W
e have two great giveaways again this week! Can you tell that we're picking up momentum as we head toward the Holidays?
Our giveaways this week come to us from
Blue Planet Kids
and
Ciao Bella
Natural Bath & Body.
Our friends a
Blue Planet Kids
have a Badger Balm gift set for one lucky winner. The gift set includes three .75 ounce tins, including: *
Baby Balm
; a sunny, golden yellow balm with the subtle scent of Chamomile and Calendula, safe herbs traditionally used to calm and soothe babies. Also excellent for people with sensitive skin. For babies, use it to prevent and soothe diaper rash and cradle cap... or for a soothing baby massage. *
Sleep Balm
; made with Rosemary - the traditional herb for clear thinking, Bergamot, Ginger, Balsam Fir, and Lavender - the traditional sleep herb; fresh and relaxing. Sleep Balm doesn't make you sleepy! It helps quiet your thoughts, then you fall asleep naturally. (This stuff works, people!) . *
Evolving Body Balm
; with a subtle honey & rose fragrance. Ideal for under eye care, a night facial treatment, to help prevent stretch marks and wrinkles and to keep your skin nourished and healthy.
Our friends at
Ciao Bella
Natural Bath & Body have chosen a
Mulling Spices Soy Candle
for the winner of their giveaway. One whiff of the rich aroma of Ciao Bella's Mulling Spices Soy Candle instantly brings to mind comforting images of nippy winter evenings with a steaming mug of apple cider. 100% pure soy wax signature candles, Ciao Bella's luxurious all natural soy wax candles are hand poured using biodegradable soy bean wax and the highest quality essential oils available. Our candles are sure to soothe your senses and provide you with a wonderful ambiance for any occasion. Hand poured, free of lead, zinc and paraffin, 100% cotton wick, made from natural soy wax. 8 oz candles burn approximately 75 hours.
There will be two (2) winners of this week's giveaway - 1 winner of the Badger Balm Gift Set and 1 winner of the Ciao Bella Soy Candle - sorry, winners are determined at random, you cannot choose which prize you receive.
To Enter our giveaway for the Badger Balm Gift Set or the Ciao Bella Soy Candle, check out the complete rules on our
CONTEST
page!
But, just to clarify things....
*
Leave a comment on
any
post here at Pink Lemonade.
I've been getting some feedback from readers who were having trouble figuring out how to leave a comment: To leave a comment, simply scroll to the bottom of
any
post, and right before the next post begins, you'll see a few lines that read:
Posted by Pink Lemonade Liz (Who am I?) at x:xx AM
xx Perfectly Pink Comments
(little picture of an envelope)
Labels: xxxx, xxxx, xxxx
To leave a comment, simply click on the "__ Perfectly Pink Comments" link (the part I've highlighted in pink). Hopefully, this will clarify things. If you're still having problems, feel free to let me know because if one person is having difficulty, I'm sure many more are too - I'm always happy to help all of my great readers out!
*
Subscribe to the RSS feed for this page - check the
CONTEST
page for details
*
Become a Follower - (follow Pink Lemonade by clicking "follow this blog" in the far right sidebar). Check the
CONTEST
page for details.
*
Additional entry rules for my bloggy friends are
HERE
("
easy-peasy-lemon-squeezy
" as Little Miss Lauren would say!)
Turning Lemons into Pink Lemonade!

Posted by Liz of Pink Lemonade

Featured Weekly on Posh Mama Online Magazine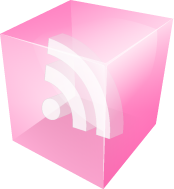 Don't miss a Thing! Subscribe to Pink Lemonade's Feed

Subscribe to Pink Lemonade by Email

Be sure to enter our Fall Fling/Blogaversary Giveaways!!