T
his week's giveaways are beautiful
and
fun! Lynn over at
Lady Lynn's Boutique
has chosen a beautiful pair of Citrine, Pearl & Prehnite Sterling Silver Earrings for the winner of her giveaway. Lisa at
Elifing Around
has your choice of a boy or girl elf and their corresponding job at Santa's Workshop waiting for her giveaway winner.
If you haven't heard of
Elifing Around
before, don't feel bad - I hadn't either. Lisa contacted me about her product and it is so cute - be sure to check out the website for complete details on her little elfs (
they're
not
just stuffed friends - they have a very special Christmas purpose!
).
There will be two (2) winners of this week's giveaway - 1 winner of the Earrings and 1 winner of the Elfing Around Elf - sorry, winners are determined at random, you cannot choose which prize you receive.
To Enter our giveaway for the Earrings or the Elf, check out the complete rules on our
CONTEST
page!
But, just to clarify things....
Visit
Elifing Around
, then come back and leave a comment telling us which elf you like and what kinds of mischief your elf can get into!
I've been getting some feedback from readers who were having trouble figuring out how to leave a comment: To leave a comment, simply scroll to the bottom of
any
post, and right before the next post begins, you'll see a few lines that read:
Posted by Pink Lemonade Liz (Who am I?) at x:xx AM
xx Perfectly Pink Comments
(little picture of an envelope)
Labels: xxxx, xxxx, xxxx
To leave a comment, simply click on the "__ Perfectly Pink Comments" link (the part I've highlighted in pink). Hopefully, this will clarify things. If you're still having problems, feel free to let me know because if one person is having difficulty, I'm sure many more are too - I'm always happy to help all of my great readers out!
*
Subscribe to the RSS feed for this page - check the
CONTEST
page for details
*
Become a Follower - (follow Pink Lemonade by clicking "follow this blog" in the far right sidebar). Check the
CONTEST
page for details.
*
Additional entry rules for my bloggy friends are
HERE
("
easy-peasy-lemon-squeezy
" as Little Miss Lauren would say!)
Turning Lemons into Pink Lemonade!

Posted by Liz of Pink Lemonade

Featured Weekly on Posh Mama Online Magazine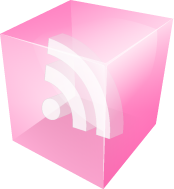 Don't miss a Thing! Subscribe to Pink Lemonade's Feed

Subscribe to Pink Lemonade by Email

Be sure to enter our Fall Fling/Blogaversary Giveaways!!