A
t this time of the year, a meal that's tasty, nutritious and quick to get onto the table is always a welcome thing. This tasty stir-fry is one of my family's favorites, serve it along with some quick-cooking brown rice and a salad and you've got dinner on the table in a flash!
Pork and Peanut Stir-Fry
1/4 Cup Low-sodium Chicken Broth
1 Tbsp. Low-sodium Soy Sauce
1 Tbsp. Rice Vinegar
2 tsp. Cornstarch
2 tsp. Cold-Pressed Safflower Oil (veggie oil works too)
1 (2") Piece Fresh Ginger, peeled and grated
5 Scallions (green onions), chopped (separate white parts from the green)
2 (8 oz.) Boneless Pork Chops, cut into thin strips
1/4 Cup plus 1 Tbsp. Roasted Peanuts, chopped
---------------------------------------------------------------------------
Place pork chops into the freezer for 30-45 minutes to freeze slightly. Remove pork chops and slice into thin strips (partially freezing the chops first makes them much easier to slice thinly!) Set aside in a small bowl.
In another small bowl, mix broth, soy sauce, vinegar and cornstarch together. Set aside.
Heat oil in a large skillet over medium-high heat. Add ginger and the white parts of the scallions. Cook, stirring constantly until scallions are just softened.
Add pork and cook, stirring until the meat is firm and no longer pink.
Give the sauce that had been set aside a good stir to bring the cornstarch up from the bottom of the bowl and add to the skillet along with the 1/4 cup peanuts. Cook, stirring constantly, until sauce is thickened and pork is completely cooked.
If sauce is too thick, add more chicken broth, 1 Tbsp. at a time, until it reaches the consistency that you would like.
Transfer into a serving dish and top with the green portions of the scallions along with the additional 1 Tbsp. of peanuts.
A yummy and super-quick family meal!
Turning Lemons into Pink Lemonade!

Posted by Liz of Pink Lemonade

Featured Weekly on Posh Mama Online Magazine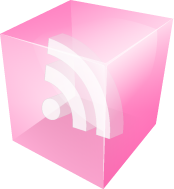 Don't miss a Thing! Subscribe to Pink Lemonade's Feed

Subscribe to Pink Lemonade by Email

Be sure to enter our Fall Fling/Blogaversary Giveaways!!