T
he rainy weather has finally hit us here in California - which means that it's time for some soup! I love making soups for dinner, they're simple yet satisfying - this is a great one.
Click to Print Recipe
Potato and Corn Chowder
6 Cups peeled, diced Potatoes
1 Med. Onion, peeled & chopped
2 (14 1/2 oz) Cans Chicken Broth
3 Tbsp. Butter
3 Tbsp. Flour
1 1/2 Cups Milk
1 Cup Corn kernels
1/3 Cup Bacon Bits (the real, soft kind - not those fake, dried, crunchy kind)
1 tsp. Marjoram
1/2 tsp. Salt
1/4 tsp. Pepper
1/3 Cup Shredded Parmesan Cheese
--------------------------------------------------------
Bring potatoes, onions and broth to a boil in a large saucepan; simmer for 15 minutes.
Remove half of the potatoes and onions; set aside.
Place the remaining potatoes, onions and broth mixture into a blender or food processor (or use an immersion blender) and blend until smooth. (if using a food processor or blender, work in small batches to avoid overflow due to heat). Return to saucepan along with chunky potatoes and onions.
Melt butter in a separate saucepan. Stir in flour; cook and stir 1 minute. Add milk; cook and stir until smooth and thickened. Add to potato-broth mixture along with the corn, bacon and spices; simmer 5 minutes.
Stir in cheese and cook 1 minute longer.
-
Serves 6-8
-
Turning Lemons into Pink Lemonade!
Posted by Liz of Pink Lemonade

Featured Weekly on Posh Mama Online Magazine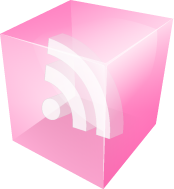 Don't miss a Thing! Subscribe to Pink Lemonade's Feed

Subscribe to Pink Lemonade by Email

Be sure to enter our Fall Fling/Blogaversary Giveaways!!