T
his weekend, Mr. Pink Lemonade and I decided that we had better place the order for our Thanksgiving turkey before we either 1.) Forgot or 2.) The store ran out of the turkeys we wanted, so off to the store we went...
In the past, we would visit the local market just up the street, saunter back to the big, burly guy behind the butcher's counter and request the size and type of turkey we wanted. Said big, burly guy would write it on a clipboard and, about 75% of the time, the turkey we ordered was there the day before Thanksgiving waiting for us - the other 25% the big, burly guy would just grunt and have to go into the back and
(I'm only guessing here)
, rip the name tag off from some other poor schmuck's turkey and put our name tag on it - then happily carry said turkey out to us and hand it over the counter.
This year, since we now have a
Whole Foods Market
just across the highway from our house (my favorite place to shop), we thought we'd give them a try for this years bird. As usual, we sauntered back to the meat department and inquired about a turkey from the man behind the butcher's counter. He informed us that we would have to go to the front of the store to the "Holiday Kiosk" to order our turkey... okay, no problem - to the front we went...
Once at the front of the store, we found the "kiosk" - it turned out to be a full-fledged concierge desk complete with chairs to sit in and attractively displayed floral arrangements, little chocolate turkeys and pamphlets about the many pre-cooked delicacies we could purchase to make our holiday meal just a little easier.
"Have a seat", the young lady at the desk instructed us, so there we sat at the desk, Mr. Pink Lemonade and I, looking as though we were about to apply for a home loan or purchase a car. The very nice young lady offered us a cup of hot cider - as it was 85 degrees outside, we respectfully declined. She began to tell us about the different types of turkey there were to choose from - we chose the Organic, Free Range model, 20-22lbs, at the low, sale price of just $2.99 per pound. Did we need anything else?... Mashed potatoes, Gravy, Pie?... Did we want them to cook the turkey for us?... I think she would have gone out & washed my car if I would have asked her to at that moment... "anything I wanted". We told her "no, just the turkey, please" she printed out our order confirmation and we were on our way.
When I returned home, there was yet
another
confirmation waiting for me on my email - quite a change from the grunting, big, burly guy who (I think) knew how to write well enough to spell L-I-Z...
There's no going back, not ever again...
Whole Foods Market
, I love you - and your hot cider!
Turning Lemons into Pink Lemonade!

Posted by Liz of Pink Lemonade

Featured Weekly on Posh Mama Online Magazine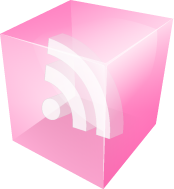 Don't miss a Thing! Subscribe to Pink Lemonade's Feed

Subscribe to Pink Lemonade by Email

Be sure to enter our Fall Fling/Blogaversary Giveaways!!