W
ow!! This week's contest had 203 entries... Thank you everyone!!
The winner of the Badger Balm gift set from
Blue Planet Kids
is:
Lucky Lady
who is a Follower of Pink Lemonade.
The winner of the hand-poured soy candle from
Ciao Bella
is:
Donna444444
who is a Subscriber to Pink Lemonade's feed.
Here are the winning numbers:
Thank you to everyone who entered - if you didn't win this time, don't worry... We still have three more weeks of giveaways for this contest (the next will start right after the new year).
Congratulations to our winners and thank you so much to our sponsors for the great giveaway items!
Turning Lemons into Pink Lemonade!

Posted by Liz of Pink Lemonade

Featured Weekly on Posh Mama Online Magazine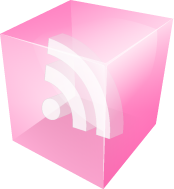 Don't miss a Thing! Subscribe to Pink Lemonade's Feed

Subscribe to Pink Lemonade by Email

Be sure to enter our Fall Fling/Blogaversary Giveaways!!