T
he
Fam
& I have been invited to Disneyland along with a handful other Mom Bloggers to experience the magic of Christmastime at the
Disneyland Resort
in California.
It's not for a couple of weeks, but you can be sure that I'll post all about it - maybe even on the road (if I can figure out how to do it!).
Let me know if you'll be there too - I'm looking forward to meeting some of my bloggy friends - I'm so excited!
Turning Lemons into Pink Lemonade!

Posted by Liz of Pink Lemonade

Featured Weekly on Posh Mama Online Magazine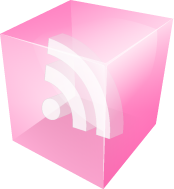 Don't miss a Thing! Subscribe to Pink Lemonade's Feed

Subscribe to Pink Lemonade by Email

Be sure to enter our Fall Fling/Blogaversary Giveaways!!