T
he folks at
Zdaisy
have to be some of the most ingenious parents out there. Of course, we've all had the experience of being out and about - inevitably, the binkie drops on the ground. Usually it's in the most unsanitary place you can think of... the restroom floor, the petting zoo, even a city street - so you get out the disinfecting wipes and clean your kiddo's binkie off, only to have the same thing happen two minutes later.
Binkie Bungee
to the rescue! One end attaches to the binkie and the other end clips to your kiddo's shirt - no more dropped and dirty binkies... Brilliant! When my kiddos were small and using a binkie we had something similar, but it was made from rough nylon (think shoestring, only scratchy-er), but
Binkie Bungee
s are soft and cozy (plus they come in totally cute fabrics!) and are machine washable!
How about those of you with kiddos that love their blankie? Only problem... the blankie is way to big to be a practical companion when your outside the house... Enter the
Travel Blankie
. A super snuggly 12" square blankie that is not only stylish, but convenient as well. You didn't think that the ladies at
Zdaisy
would let that precious blankie drop to the ground either, did you? They also have
Blankie Bungee's
to keep those cute little blankies from getting dirty too (of course, they're machine washable for those times when the blankie still need some extra cleaning!). This great stuff even comes in matching sets so your kiddo will be completely co-ordinated!
So, if you're tired of cleaning off that binkie for the millionth time, you're tired of losing the blankie or have a friend who is expecting, pop on over to
Zdaisy
and check out the great stuff they've got... you know you need it... c'mon... stop by and say Hi!
Today is the very last day to enter to win a binkie bungee from
Zdaisy
. Don't miss out on your chance to enter -
This
giveaway ends tonight at 11:59 pst.
If you haven't already entered, pop on over to our
Contest Post
for details on how to enter... It's sooo easy - and who knows... tomorrow, you may never have to worry about picking that binkie up from a disgusting place and washing it off again!
Turning Lemons into Pink Lemonade!

Posted by Liz of Pink Lemonade

Featured Weekly on Posh Mama Online Magazine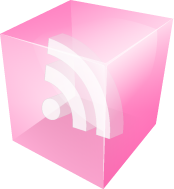 Don't miss a Thing! Subscribe to Pink Lemonade's Feed

Subscribe to Pink Lemonade by Email

Be sure to enter our Fall Fling/Blogaversary Giveaways!!