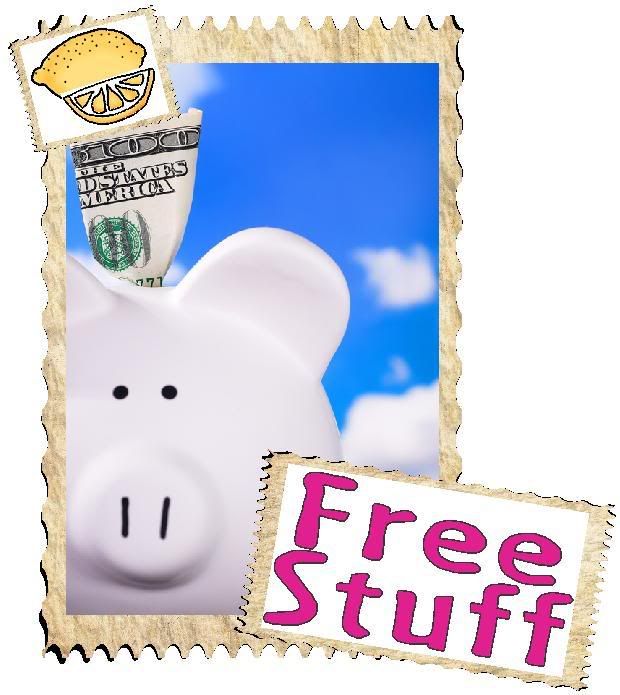 Send away for a
Brethalicious
Green Bone for fido.F
Pickup a free
Steve Martin
MP3 download at Amazon.
Adults only... Grab a free condom from
Beyond Seven
.
Register at
Sparkle Bee
and receive a free Hello Kitty Mousepad.
Join the Wiener Lovers Club at
Weinerschnitzel
and they'll send you a coupon for a free hot dog... ehm... wiener.
Subscribe to
Bee Maid
's newsletter and receive a free honey recipe booklet.

Posted by Liz of Pink Lemonade

Featured Weekly on Posh Mama Online Magazine