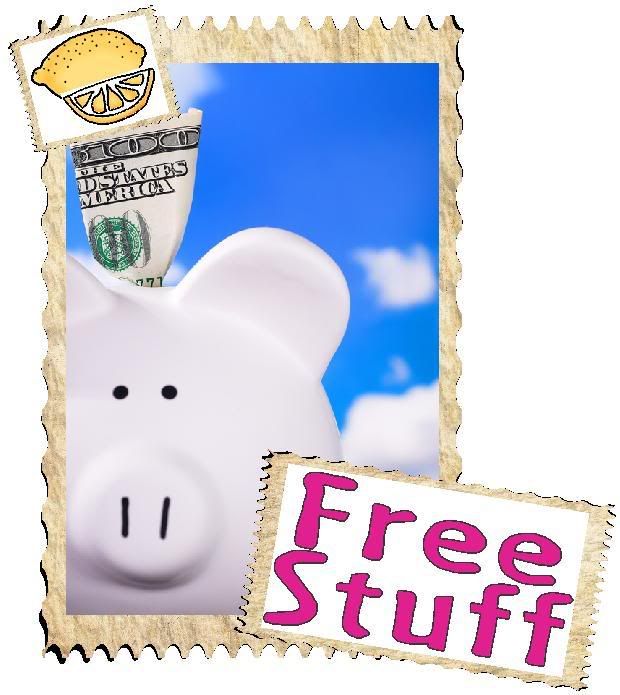 Try
Selsun Blue
Shampoo from Walmart.
Today ONLY - Upload your pictures and enter "
ONEDAY
" in the code for 20 free 4x6 prints at
Walgreens.com
Take a quiz about cervical cancer at
NCCAM
and receive a really pretty Liz Lange limited edition health journal.
Get FREE healthy samples of products like Robitussin - Alavert - Purel, more. Click here for your samples from
Qualityhealth.com
If you don't already belong to MyPoints - you definitely need to join! I've been a member for four or five years now and have gotten tons of awesome rewards like iTunes gift cards, Walmart gift cards - you name it! Get Free Gift Cards, Airline Miles, Vacations & more at
MyPoints
This one isn't totally free - but it might as well be:
Save 80% Off with every order of $25 Gift Certificates. Use code DINE and pay $2 thru 2/28/09 at
Restaurant.com
- This is an amazing offer - $25 worth of restaurant gift certificates for only $2 - wow!!!

Posted by Liz of Pink Lemonade

Featured Weekly on Posh Mama Online Magazine