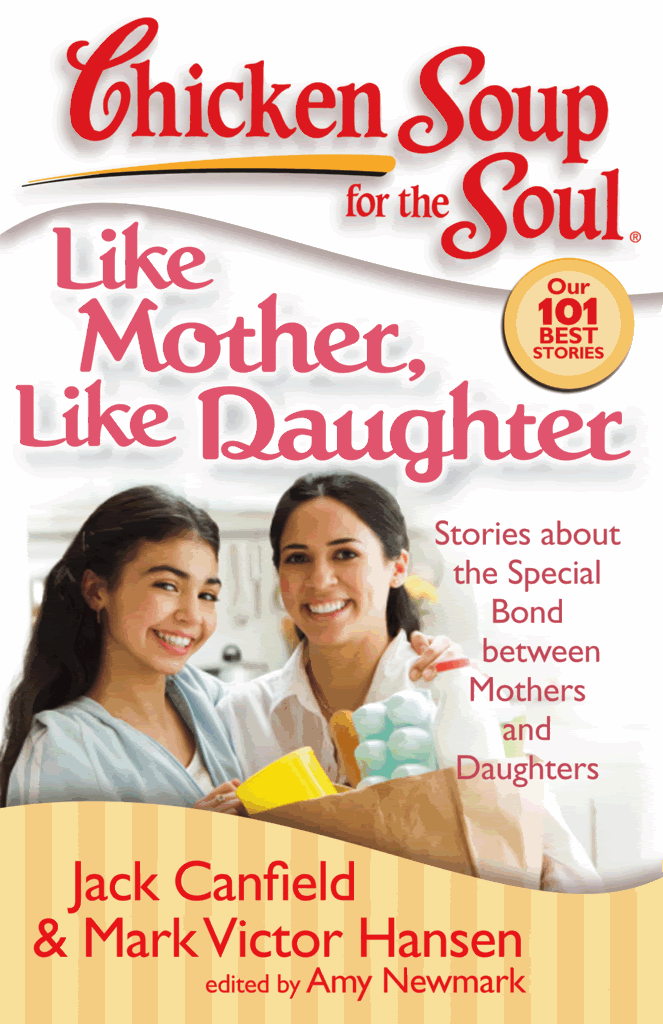 She Did It Her Way
Mother's love grows by giving.
~Charles Lamb
"Mom, we're getting married... sometime in June." This from my hippie daughter calling on a pay phone in Maine. (No phone or electricity at her house — or perhaps cabin is a better word.)
"We don't want a fancy wedding or dressy clothes or a lot of guests. We just want to be married in your backyard. I'll let you know the date."
Long ago, her father and I made up our minds to listen to her and do things the way she wanted as much as we could. And of course, I was thrilled she was getting married. I was always secretly worried that marriage was too "old-fashioned" for her. She was a child of the '60s, eager to right the wrongs of the world, to live life on the edge and to never be part of the "establishment."
Well, backyard weddings can be lovely, I thought. It's not our beautiful church with a majestic organ, flowing white dress or bridesmaids. But, still... I took an upbeat approach, which was really the only sensible thing to do under the circumstances.
Later with dates arranged, a guest list of sorts (our family and best friends and "a bunch of friends... we'll let you know how many") and the food decided on ("only veggie stuff and some champagne"), she agreed I could ask the minister of our church to perform the ceremony "for legal purposes."
All negotiations were going well until I mentioned the wedding gown. "No special dress, Mom. Sorry. Your first daughter, your good daughter (said with a wry smile, a favorite family joke) did the white dress and veil thing. Not me. I have lots of clothes that would do for a wedding."
I thought of all her dresses (short, wild, braless) and realized that she mostly wore jeans or cut-offs. Nothing I had seen her wear in years even whispered "wedding" to me.
So in the following days, ignoring my own good advice to let her do it her way, I wandered around different stores and looked at dresses that might do for my bride-to-be daughter. Then I saw it:
simple, unbleached muslin with a shirred waist, scooped neckline with just a bit of Irish lace and little capped sleeves. It was long, but not floor-length. It was graceful, but not formal. It was lovely and simple, and it was my daughter. Envisioning her wearing it, I bought the dress and took it home.
Later that day, I placed the box on her bed with a little note stating:
"I just happened upon this while shopping (okay, a small white lie). This looks like you. Would you try it on for me?"
When she came in that evening, she went to her room and all was quiet. A bit worried I had hurt her feelings with my purchase, I went upstairs to her room where she sat on the bed holding the dress on her lap while tears rained down her cheeks — and she was smiling. "I never knew you thought of me like this, Mom. The dress is so lovely and soft and simple. I love it. And I'll love wearing it for the wedding. Thanks for knowing me so well."
Two weeks later, on a sun-filled afternoon, friends gathered in our backyard. Our daughter walked down the steps — to the strum of a guitar — smiling proudly in her surprise dress. She looked wonderful, as I knew she would.
It was a perfect wedding... almost.
Had I known her fiancé would be wearing yellow paisley bellbottoms, I might have shopped for him as well!
~~Julie Firman
Chicken Soup for the Bride's Soul
This is an excerpt from the book
Chicken Soup for the Soul: Like Mother, Like Daughter: Stories about the Special Bond between Mothers and Daughters (Chicken Soup for the Soul; Our 101 Best Stories)
.
We have a copy of this uplifting book to give away to one of our readers.
There are several ways to enter - here are the rules:
Please note: Your email address

MUST

either be in your comment or available on your blogger profile or your entry will NOT count!!
**
*
Leave us a comment on
any
post here at Pink Lemonade (
be sure to comment on this post & let us know where you commented
).
*
Become a follower on
Twitter
. Leave me a comment to let me know your twitter name (if you are already a follower, leave me a comment with your twitter name).
*
Become a fan on our new
Facebook
page. Leave me a comment to let me know your Facebook name.
*
Subscribe to our
RSS Feed
or sign up to receive Pink Lemonade by
Email
. Leave me a comment to let me know you. If you are already a subscriber, leave me a comment and let me know.
*
Blog about our contest on your blog. Leave me a comment with your post url.
*
Place our widget on your blog (it's toward the bottom of this page in the far right column - just click "get widget" at the bottom of the widget [
under the heading "Grab our Widget"
]). Leave me a comment with your site url.
There you have it! Six very simple ways to enter our contest - how easy is that? Complete rules can be found on our
Contest
page.
This contest ends Thursday, April 23rd at 11:59pm (pdst) so don't wait - make sure you've gotten all six entries before it's too late!
Please note:
entries received after the cutoff time will be deleted prior to drawing a winner.

Posted by Liz of Pink Lemonade

Featured Weekly on Posh Mama Online Magazine