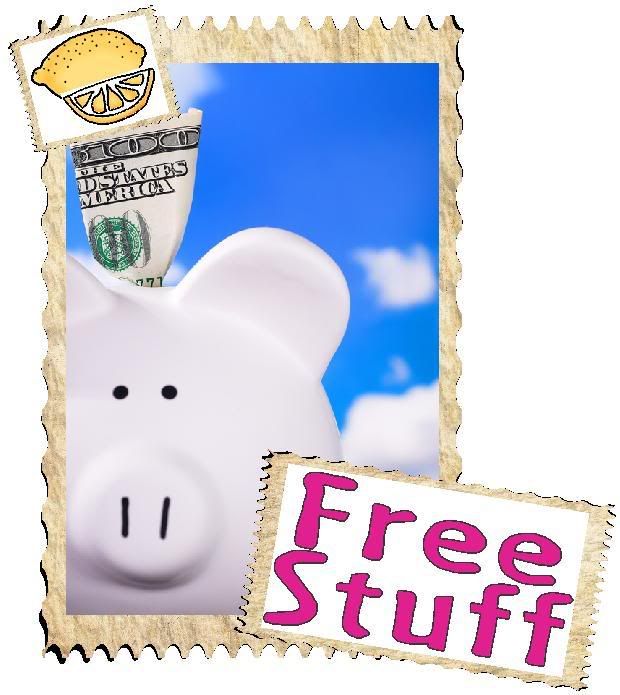 T
wo things:
1
- I apologize for the inconsistency of free stuff lately. I thought little miss Lauren was on the road to recovery and I would be able to get back into the swing of things, but it seems her pneumonia has taken a turn and she's just a little sicker than we all originally realized. We've been to the doctor twice in one week, had two nebulizer treatments, she's taking antibiotics and is on an inhaler with steroids for her lungs in addition to the heavy-duty cough meds. Poor little thing is a mess - she's lost 8 pounds in the last two weeks (she was only 60lbs to begin with!) and just lays around. She's really close to being in the hospital so I really need to focus my time with her when she's awake. We'll see how she's doing when we go back to the doctor on Monday.
2
- Free stuff WILL return, I promise - when my little princess is better, but that could be another couple of weeks. Please bear with me - I'll post other stuff like a fiend during the middle of the night while she's sleeping, but free stuff really needs to go up in a more timely manner so it will have to wait until all is right with the world again.
Please say a prayer for little miss Lauren, such a bouncy bubbly little girl doesn't deserve to be sick like this.

Posted by Liz of Pink Lemonade

Featured Weekly on Posh Mama Online Magazine