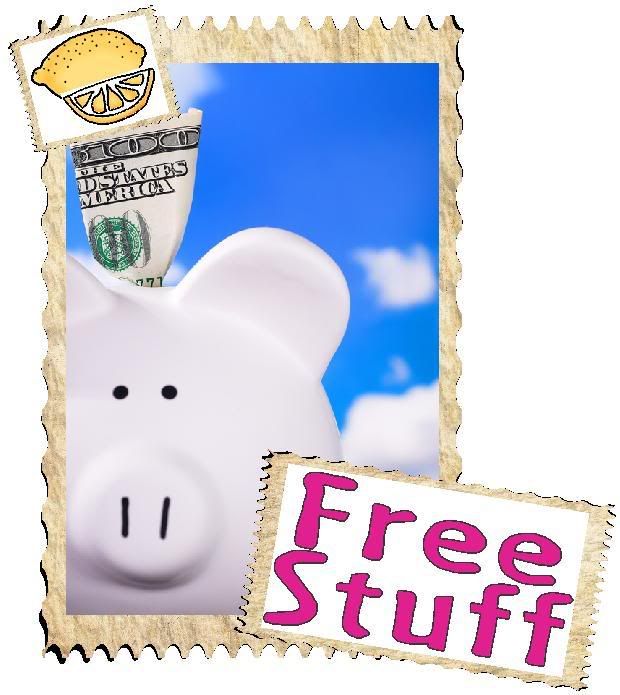 Sorry we haven't had any freebies for the last few days - Little Miss Lauren and I are sick, but I felt so guilty for not posting free stuff that I got myself up and found you a few - here they are:
Crest Pro-Health Enamel Shield Toothpaste at
Walmart
.
Free Biggest Loser
Protein 2 Go
drink mix.
Pick up your
Simple and Delicious
coupon book (there's a coupon for a free bottle of hunt's catsup inside!)
Gillette 2-in-1 bodywash from
Walmart
.
Huggies
Pure and Natural Diapers.
Free Rascal Flats song download from
Walmart
.
Join the
Katie Kazoo
CLASSROOM CREW! (for teachers, homeschoolers, librarians) You will receive:
• Exciting classroom activities and suggestions throughout the school year.
• A special letter from Katie herself!
• A Super Special Kit filled with fun Katie Kazoo classroom giveaways.
Enjoy your free stuff - I'll try to get more up tomorrow.

Posted by Liz of Pink Lemonade

Featured Weekly on Posh Mama Online Magazine