The last Monday in April is here & although it rained over the weekend, the weather guy tells us it's going to be in the 90's next week - go figure - Spring is so crazy! I spent a wonderful week last week with my youngest girlie, she was on Easter vacation (my oldest girlie had hers at the end of March) so "girl time" together was a special treat that we don't often get to share, she's usually so busy between school and gymnastics that there are only a handful of hours in the day that I even see her beautiful face so I treasured each and every moment we had together last week :-)
This week it's back to school and into the last six week homestretch before Summer vacation and long, hot days. This week's menus are pretty simple, but still fun and inventive to keep things interesting.
I don't think I've ever explained how I plan my meals before so here goes...
Monday is always a crockpot dinner - I work until early evening when the little miss gets done with gymnastics so we come home together and voila', dinner is ready, Mr Pink doesn't have to do too much to get things on the table.
Tuesday is usually chicken night and since it's the only night all week that the little miss doesn't have gymnastics practice, I have plenty of time to cook up a storm so I usually go for it. Occasionally Tuesday is "anything can happen day" so I might switch things up a bit and serve something out of the blue.
Wednesday has traditionally been Asian night, but the family told me a week or so ago that they're getting tired of it, so beginning in May, we're going all "Fiesta" (they had to wait until the month was over because the meals were already planned).
Thursday is the one night that we don not eat together as a family, I work late and the little miss is at gym until bedtime so I start dinner and Mr Pink finishes up when he gets home and gets the girls fed before the little miss heads out to begin her evening of flipping and tumbling. This is why I usually plan something super easy on Thursdays.
Friday is beef night - plenty of time to cook!
Saturday is pasta night - we usually try to attend Mass on Saturday evenings instead of rushing around early on Sunday mornings, so I like pasta because it's usually pretty quick yet yummy.
Sunday is pork night - again, we usually have plenty of time and as a rule I prefer pork dishes that take a while to cook. Plus, it makes me feel all "gourmet-y" to cook a more involved dinner :-)
Now that you have the "secret" to my menu planning you'll find it's really easy to plan a whole month in advance for your meals too.
Here are this week's meals...
Monday, April 28
Crockpot Cube Steak
Mashed Potatoes
Green Salad
Tuesday, April 29
Caramelized Onion and Steak Quesadillas
Ranch Beans
(The kind in the can that says "Ranch Beans" - they're sooo yummy!)
Mexican Corn Salad
Wednesday, April 30th
Slow Cooker Beef and Broccoli
Fried Rice *
Mandarin Oranges
Thursday, May 1st
Fish Sticks
(Use your favorite, we love the ones from Costco, they're really thick - yummy!!)
French Fries
(Ore Ida and I are great friends, I just can't justify making my own fries very often when Ms. Ida makes them yummy - plus there are less calories if they're baked!)
Green Salad
Friday, May 2nd
Meatloaf Cupcakes
Mashed Potatoes
Green Beans
Saturday, May 3rd
Shrimp and Roasted Red Pepper Pasta
Asparagus
Homemade Rolls **
Sunday, May 4th
Sweet Glazed Pork Tenderloin
Mashed Potatoes
Roasted Green Beans
Happy Cooking!!!
*
( I use the
Kikoman Fried Rice Seasoning Mix
that I get at my local grocery store - my kiddo loves this over any other recipe I've tried and it's pretty quick and easy - just remember to make your rice either the night before or first thing in the morning and refrigerate as you can't make proper fried rice unless the rice is cold)
** (Here's my Homemade roll recipe - it's quick, super easy and makes a TON of rolls - definitely enough for two dinners or more - but they freeze really well!)
This post is part of the Menu Plan Monday theme hosted each week by the sites listed below. For more meal planning ideas, hop on over and check out the other posts today.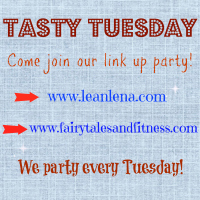 ,