It's Monday again (already!!). The year is flying by and the weather has finally taken a turn for the better - the dreary rain has subsided and things are bright and sunny again.
This week's menu is laid-back and easy, giving me a rest for a week while I get ready for the holiday that will be here before I blink my eyes. I started a new walking program and it's kicking my behind so having something simple to cook after a long day makes life so much easier.
Here's my plan for the week:
Monday April 14th
Slow Cooker Chicken Pot Pie over homemade biscuits


(if you have any leftovers from previous meals, use them up, otherwise, the recipe for the most simple, yummiest biscuit/rolls is

HERE

or you could just whip up a batch of Bisquick drop biscuits which would be just as yummy) Salad
Tuesday, April 15th
Balsamic Roast Beef French Dip Sandwiches
Broccoli Crunch Salad
Wednesday, April 16th
Fried Rice *
Stir-Fry Veggies
(I use a generic bag of frozen stir-fry combo veggies & add some soy sauce and a little oyster sauce to make them yummy!)
T
hursday, April 17th
Take-Out Burgers and Fries
(Habit Burgers happens to be our favorite)
Friday, April 18th
Chili's Chicken Cripers
Tater Tots
Zucchini Fries w/ Bloomin' Onion Sauce
Saturday, April 19th

Black Beans
Fiesta Salad
(make a regular green salad, add some drained fiesta corn and mix equal parts ranch dressing and salsa, toss - yumm!)
Sunday, April 20th (Happy Easter!)

Ham
Scalloped Potatoes (I'm lazy, I use the Betty Crocker Box - shame on me - lol!)Asparagus
(wash and snap woody ends off, place on baking sheet, drizzle with olive oil, kosher salt and pepper, roast until the tips are crispy and browned - drizzle with balsamic vinegar if desired before serving)Deviled Eggs
(use your mom's favorite recipe!)
Dinner Rolls (Use recipe from Monday)
There you go, a simple week without too much fuss - nothing fancy, but it will get the job done. Oh, and before I go, I wanted to share something that might make your menu planning a little more fun...
These adorable FREE printables are available over at The View from 510 - make sure to tell her "Thank you" and that Pink Lemonade sent you if you download them - they'll make menu planning so much more fun!!
Have a great week!
- Liz :-)
*
( I use the
Kikoman Fried Rice Seasoning Mix
that I get at my local grocery store - my kiddo loves this over any other recipe I've tried and it's pretty quick and easy - just remember to make your rice either the night before or first thing in the morning and refrigerate as you can't make proper fried rice unless the rice is cold)
This post is part of the Menu Plan Monday theme hosted each week by the sites listed below. For more meal planning ideas, hop on over and check out the other posts today.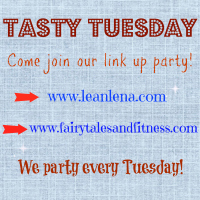 ,