Monday, Monday..... Once again, it's Monday! Time for another round of menus as we head into the official start of summer this weekend. All over the country, one week from today, BBQ grills will be heating up and kiddos will be running through sprinklers.... ahhhhhh sweet, sweet summertime :-) Let's get this week going with some tasty food while we wait for the whistle to blow and summertime to officially begin...
Monday, May 19
Butter Beef
(You may ask why there is a photo of two gentlemen instead of a photo of food... well, this recipe comes to us from the news guy at my favorite morning radio show Armstrong and Getty - there is no photo of the dish available, just a photo of the show hosts)
Red Potatoes, Onions, Carrots, Celery (cooked in crockpot with beef)
Green Salad
Tuesday, May 20
Bacon, Mushroom, Honey Dijon Chicken
Buttered Noodles
Zucchini
Wednesday, May 21
Chicken Burritos
Spanish Rice
Fiesta Salad
Thursday, May 22
Takeout Burgers and Fries
Friday, May 23
Pepperoni Pizza Casserole
Caesar Salad
Saturday, May 24
Taco Pasta Bake
Mexican Corn Salad
Sunday, May 25
Honey Ham Biscuit Sliders
French Fries
Broccoli Crunch Salad
See you next week!
- Liz :-)
This post is part of the Menu Plan Monday theme hosted each week by the sites listed below. For more meal planning ideas, hop on over and check out the other posts today.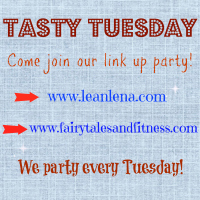 ,