Happy Cinco De Mayo! Not sure if this is a big deal where you live, but here in sunny California it's a pretty big deal no matter what your ethnic background. We love any reason for a Margarita! So we're starting the week off with a holiday and ending with another (Mother's Day) - it's a week full of parties while we enjoy the middle of spring.
Here's this week's menu plan...
Monday, May 5
Chicken Nachos
(In honor of Cinco de Mayo!)
Margaritas
Tuesday, May 6
Chicken Yakisoba
I haven't tried this one before, but it looks super easy and is budget-friendly so you can't beat that combination!
Mandarin Oranges
Wednesday, May 7
Mongolian Beef
White Rice
Mandarin Oranges
Thursday, May 8
Hot Dogs
French Fries
Carrot, Celery and Red Pepper Strips with Ranch Dip
Friday, May 9
Steak with Balsamic Mushroom Sauce
Mashed Potatoes
Broccoli
Saturday, May 10
Gnocchi with Creamy Tomato Sauce
Caesar Salad
Garlic Bread
Sunday, May 11
Happy Mother's Day!
(Hopefully, the family will take you out or cook something spectacular at home for you - as long as THEY clean up the dishes afterward!)
Have a wonderful week and enjoy Mother's day whether you're a Mother or celebrating with your Mom or just friends, enjoy the day and take some time for yourself. See you next week!
- Liz :-)
This post is part of the Menu Plan Monday theme hosted each week by the sites listed below. For more meal planning ideas, hop on over and check out the other posts today.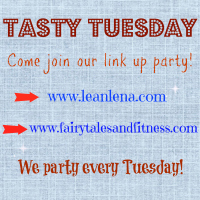 ,