It's here..... the week both my two girls and Mr Pink have been waiting for....... The last week of school! Four days left for oldest daughter and Mr Pink and five for youngest daughter (much to her dismay that she has a day more than everyone else).
Summer is just as busy here as every other season, Mr Pink is teaching summer school this year so the girls and I will have lots of time to spend together for the first three weeks. Summer is also youngest daughter's time to step up gymnastics training as they're getting ready for their upcoming fall competitive season so there are no lazy days for her - four days a week training! The only one who's really getting a rest is oldest daughter and I can guarantee she will take full advantage of unstructured days.
I hadn't thought of it before, but I guess I should start adding lunches into my weekly planning until school resumes, so look for that next week.
Here are the dinners for this week...
Monday, June 2
Crockpot Cube Steak
Mashed Potatoes
Green Beans
Tuesday, June 3
Bourbon Street Chicken
Buttered Noodles
Leftover
Broccoli Crunch Salad
Wednesday, June 4
Honey Lime Chicken Skewers
Coconut Lime Quinoa Salad
Homemade Rolls
(freeze extras OR make hot dog buns for tomorrow with half!)
Thursday, June 5
Hot Dogs
Macaroni and Cheese
Carrot, Celery and Red Pepper Strips with Ranch Dip
Friday, June 6
Skillet Chili Mac
Green Salad
Cornbread
Saturday, June 7
Chile Garlic BBQ Salmon
Rice Pilaf
Broccoli
Sunday, June8
Copycat Texas Roadhouse Ribs
(in the crockpot!!)
Tater Tots
Caesar Salad
See you next week!
- Liz :-)
This post is part of the Menu Plan Monday theme hosted each week by the sites listed below. For more meal planning ideas, hop on over and check out the other posts today.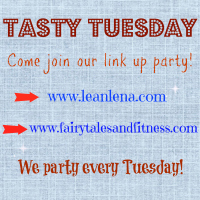 ,